What comes standard in the 2019 GMC Terrain Denali?
While GMC may not be considered a luxury automaker, that doesn't mean the automaker doesn't step into the luxury arena from time to time. Sure, the GMC brand is most associated with its stellar line of pickup trucks and SUVs, but everything gets elevated when it comes to the Denali name, which is the top-tier model for its vehicles. Denali versions of most of the GMC vehicles exist, and those vehicles take the GMC experience to a luxurious level, which is the case with the 2019 GMC Terrain Denali. But what exactly makes this version different from the original 2019 GMC Terrain SUV? Let's take a closer look at what comes standard in the 2019 GMC Terrain Denali.
Sophisticated design, power, and technology inside the 2019 Terrain Denali
A bold design and performance are to be expected wh...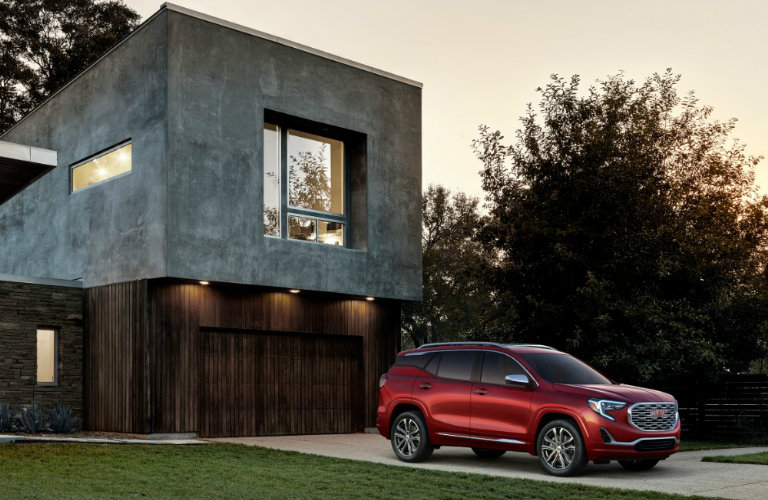 Differences between GMC Savana Passenger and Savana Cargo vans
You are probably familiar with the stellar GMC lineup of pickup trucks and SUVS, but did you know that the automaker produces vehicles for commercial use as well? Two of those vehicles are the Savana Passenger Van and Savana Cargo Van. They may look alike on the outside, but inside, they are built for different purposes. Let's find out some of the differences between GMC Savana Passenger and Savana Cargo vans by exploring their characteristics.
2018 Savana Passenger Van features
As its name implies, the Savana Passenger Van is made for transporting people to and from destinations. This is ideal for hotel or airport shuttle service. The vehicle can seat up to 15 passengers, and it is even capable of a conventional towing capacity of 9,400 pounds when properly equipped. The swing-out pa...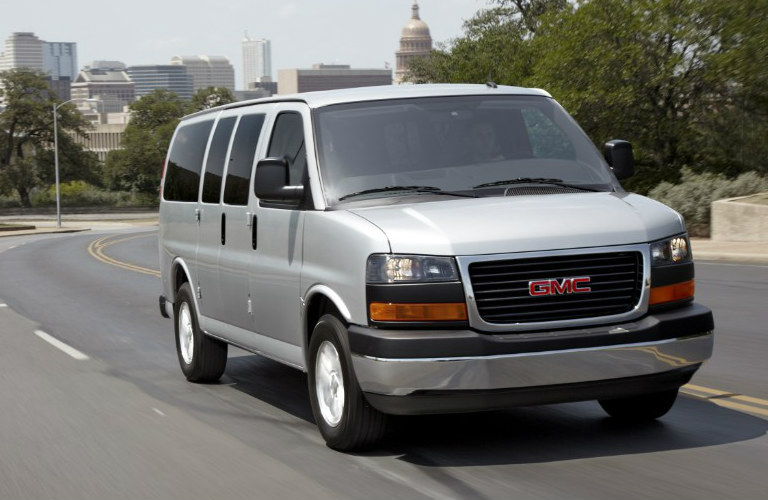 How spacious is the 2019 Buick Envision?
The 2019 Buick Envision is a spacious SUV and easy to like when looking for a larger vehicle to drive around in. Let's take a look at what you can expect for the cargo space and other dimensions of the vehicle.
Dimensions of the 2019 Buick Envision
Front Row
Legroom: 40.9 inches
Head room: 40.0 inches
Shoulder room: 57.0 inches
Hip room: 54.4 inches
Cargo capacity: 57.3 cubic feet
Back Row
Legroom: 37.5 inches
Head room: 38.5 inches
Shoulder room: 55.8 inches
Hip room: 53.1 inches
Cargo capacity: 26.9 cubic feet
As you may have already suspected, the 2019 Buick Envision can seat 5 people, so if you are looking for a midsize SUV that seats a comfortable amount of people, then the Envision may be the right vehicle for you.
As you can see, the maximum cargo capacity for the Envision ...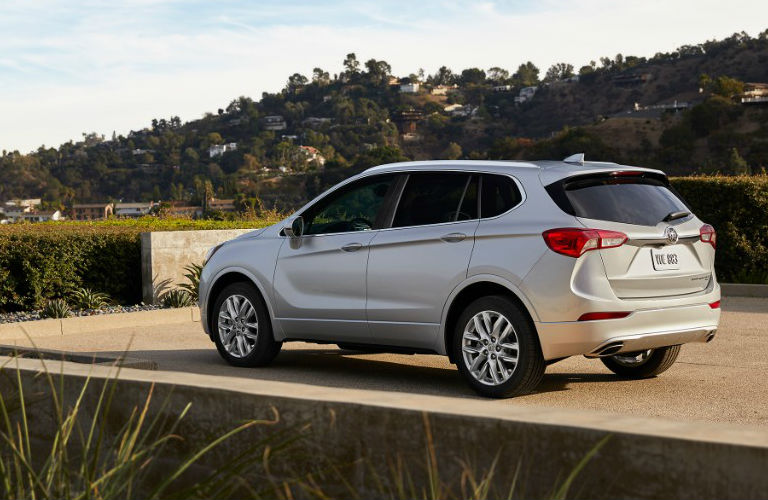 Standard and available safety features in the 2019 Buick Encore
It really doesn't matter how great an SUV is if it doesn't have good safety features, especially in a family vehicle. Take a look at some of the standard and available features in the 2019 Buick Encore.
Safety technology of the 2019 Encore.
There are four trims of the 2019 Buick Encore; Encore 1SV, Preferred, Sport Touring, and Essence. Standard in all trims are safety technology features such as 10 air bags, the LATCH system, Rear Vision Camera, and antilock brakes. You'll also have the electronic stability control system and traction control, StabiliTrak standard on all trims, as well.
Driver-assist technologies can be extremely helpful when you are driving a larger vehicle. If you are looking for driver-assist technologies, you might want to take a look at the higher trims of the 2019 B...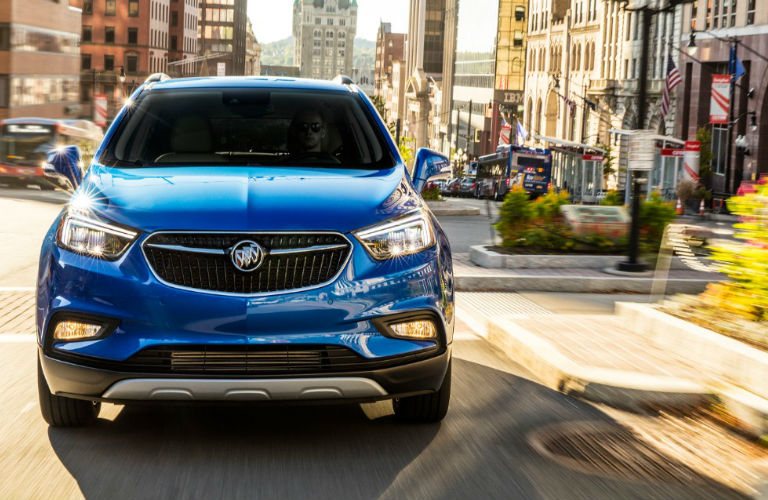 What is in the new 2019 GMC Sierra ProGrade Trailering App?
The 2019 GMC Sierra is quickly gathering a reputation for its ProGrade Trailering system. The technology behind it all is the new Trailering App that is a part of the 2019 Sierra's infotainment system. Let's take a look at what features this brings.

2019 Sierra's new Trailering App features

• Mobile App Access: while this App is primarily through the infotainment system, you can access some of these features through your smartphone. This includes the Pre-Departure Checklists and Trailer Light Test.
• Pre-Departure Checklists: this feature gives step-by-step instructions on how to connect your trailer to your truck. This is complete with both illustrations and written instructions on your infotainment screen.
• Trailer Light Test: you no longer need to guesstimate if the t...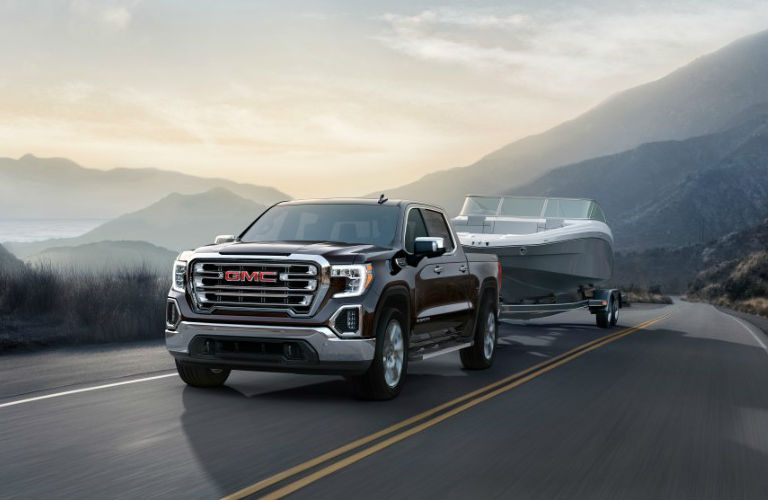 Benefits of using Buick Connected Services
Not too long ago, everything used to need its own remote or key; it worked, but it wasn't very convenient. Now, if you want, you can control everything, from your air conditioning to your TV, via your phone. We have smart phones, smart fridges, whole smart houses, so why not smart cars?
Nowadays, a lot of companies have their own app that can help you keep track of your car, but none are quite like Buick's Connected Services. For cars that have Connected Services available, it is complimentary for 10 years, but there are other plans available as well.
Read more: Can Amazon deliver to my Buick? 
3 Buick Connected Services Plans
The Basic Connected Services Plan provides a few different services. The first is offering vehicle diagnostics so you can know your cars health all from t...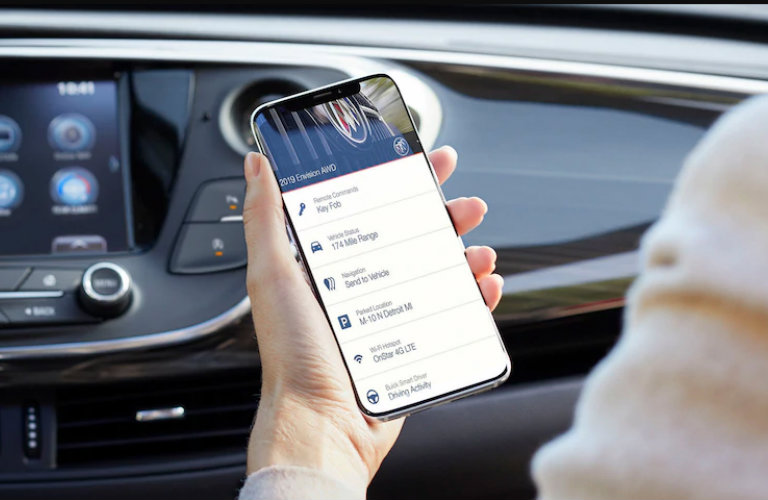 When will the 2019 Buick Regal Avenir be released?
Buick is a mainstay in terms of luxury driving in the minds of people across the globe, and even with that reputation, the automaker is always looking to expand its horizons. That is the case with the Avenir versions of Buick vehicles, which began with the Enclave Avenir in the fall of 2017. For the new model year, another Buick model is getting the Avenir treatment: The Regal. When will the 2019 Buick Regal Avenir be released? As of this publication, the plan is to release it in the fall of 2018. Read ahead for more details about this premium luxury automobile.
Premium amenities and technology
"Innovation comes standard with Avenir. It is a place for us to showcase our latest ideas to promote occupant well-being before we roll them out to vehicles in our portfolio." - Chris Hay, Prod...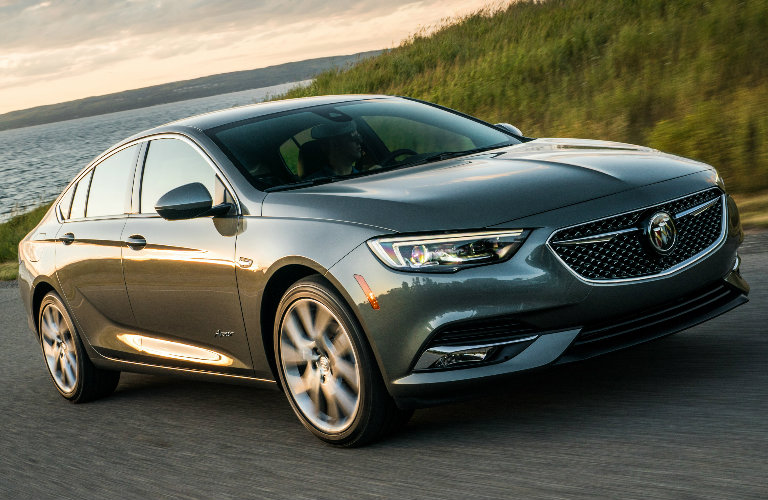 Standard technology features in the 2019 Buick Envision
These days, crossover SUVs are all the rage, and when you combine that with the lap of luxury, you have the kind of vehicle that can cater to your taste in the finer things while offering plenty of versatility for you and your family. The Buick Envision sits as the second-largest vehicle of the Buick crossover SUV lineup, offering comfortable seating for five people. The base Envision 1SV model already provides a number of impressive features right at the start. Let's go over some of the standard technology features in the 2019 Buick Envision.
Safety and convenience at your fingertips
Paramount to any vehicle is its ability to give the driver and passengers a feeling of security and confidence that they will remain safe inside. The 2019 Buick Envision comes standard with a rear vision...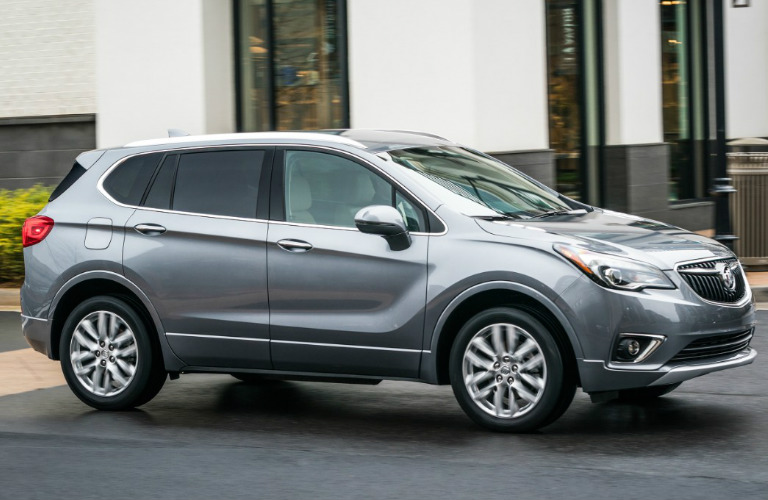 2018 GMC Acadia driver alert and safety features
The 2018 GMC Acadia sits comfortably in the middle of the impressive GMC SUV lineup. It's a sleek and versatile midsize SUV that can seat as many as seven people, which makes it ideal for families. If you are helping to raise a family of your own, then you know exactly how important it is to make sure they are safe at all times, including every time the whole family packs into the car for a road trip or even just grocery night. Let's take a look at some of the 2018 GMC Acadia driver alert and safety features and how they work.
Standard and available safety technology
The 2018 GMC Acadia offers up different advanced and intelligent safety technologies to help provide even more security and confidence while driving. Six total trims are available with the Acadia: SL, SLE-1, SLE-2, SLT-1,...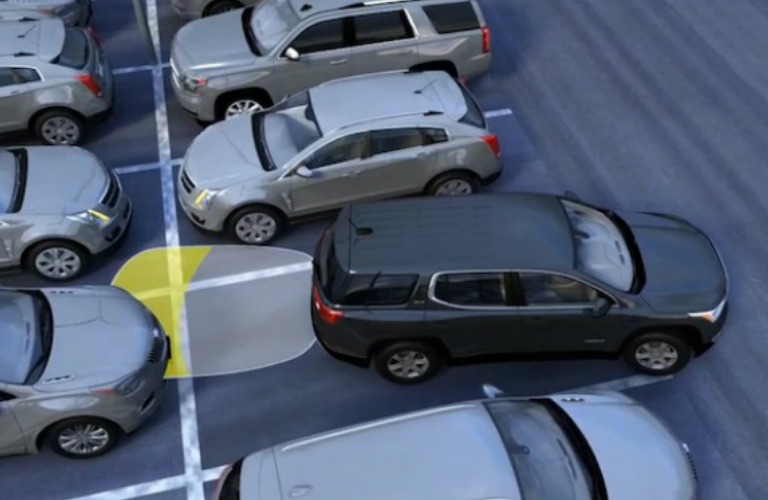 2019 Buick Cascada convertible trim comparison
The convertible has long been a way to enjoy a beautiful day while driving. With the top down on a convertible, you can really feel the refreshing sunshine and breeze. The luxury automobile, on the other hand, has long been another way to experience a rewarding drive, with comfortable amenities surrounding you. How about a luxury convertible? Well, those are two great tastes that taste great together. Such is the case with the Buick Cascada, a luxury convertible with a flowing name that is fitting for the kind of experience you can have while driving. For the 2019 model year, three different versions of this car will be offered. Continue reading for a 2019 Buick Cascada convertible trim comparison.
Key differences between the three 2019 Cascada trims
The three trims of the 2019 Buick Casca...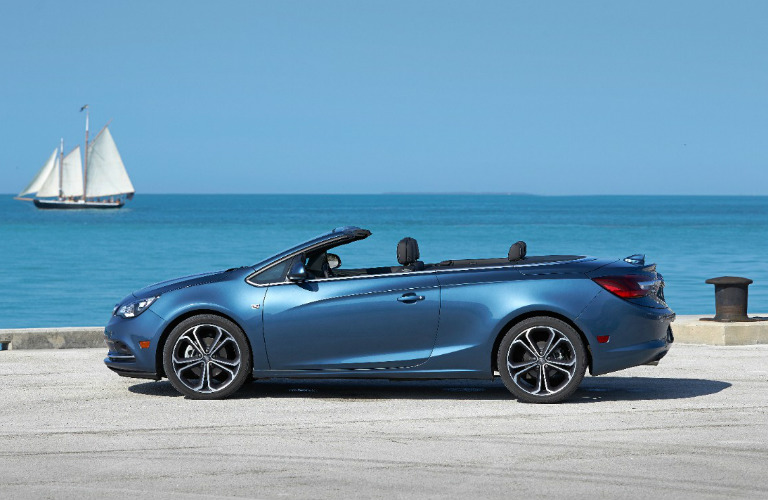 2019 GMC Sierra AT4 off-road features
Pickup trucks are great for a lot of different activities, which is why they have become so popular over the years. One such pickup truck is the GMC Sierra, and it's getting a new edition for the 2019 model year: the AT4. The 2019 GMC Sierra AT4 is meant to offer drivers a unique blend of off-road capabilities and impressive technology. Let's explore the 2019 GMC Sierra AT4 off-road features in more detail.
Off-road capability and versatility
Standard on the Sierra AT4 is a factory-installed two-inch suspension lift which gives the truck some additional ground clearance for rougher terrain. The standard four-wheel drive coupled with a two-speed transfer case with low-range four-wheel drive gearing offers additional assistance with some of the extremely difficult conditions one might face o...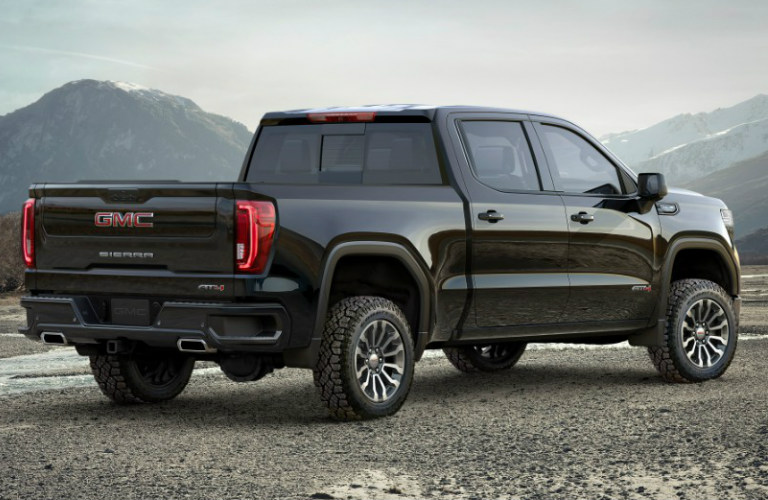 What's included in the 2019 Buick LaCrosse Sport Touring model?
The Buick LaCrosse has long been one of the standout vehicles in the Buick lineup. When you think of what a luxury automobile should be able to do for you, the LaCrosse fits that bill with ease. As with any vehicle, there are a few different variations of the LaCrosse available, and for 2019 that will include a Sport Touring model. What's included in the 2019 Buick LaCrosse Sport Touring model? What makes it so different from the rest of the LaCrosse lineup? Read ahead for some more details.
What makes the Sport Touring trim stand out?
Sometimes, you see the words "Sport" and "Touring" as separate trims for different vehicles, each with different qualities and intentions. So, what do you get with a Sport Touring model? How does a standard 3.6-liter V-6 engine capable of doling out 310...