2018 GMC CANYON ENGINE AND POWER SPECS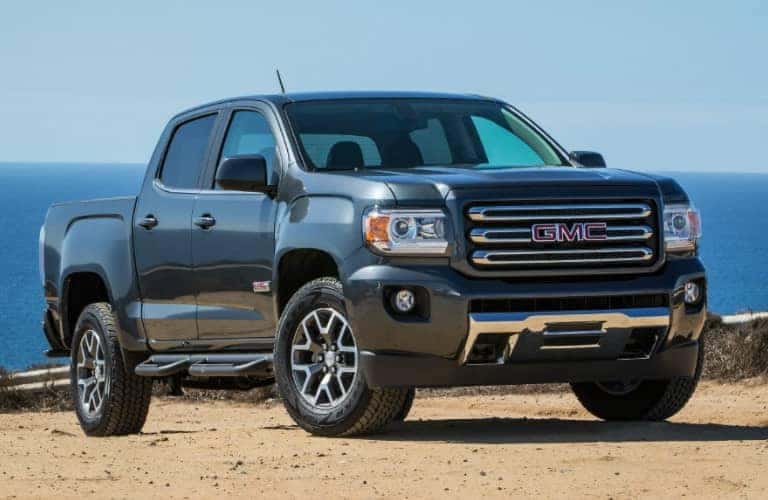 GMC has made a name for itself in the pickup truck game, focusing a lot of its attention on creating a solid lineup of reliable pickup trucks for people who know what a pickup truck should be able to do for them. That solid lineup begins with the GMC Canyon, which is classified as a midsize pickup truck by the EPA. The Canyon offers up a good deal of potency under the hood. Let's take a look at the 2018 GMC Canyon engine and power specs, and you will see for yourself how this truck can hold its own.
What engines can you get with the 2018 GMC Canyon?
The 2018 GMC Canyon is available in SL, Canyon, SLE, All Terrain, SLT, and Denali trims. Between them, three different engines are offered. The first is a 2.5-liter DOHC inline 4 with Direct Injection, which is capable of producing 200 horsepower and 191 pound-feet of torque. The next engine up is the 3.6-liter DOHC V-6 with Direct Injection that delivers 308 horsepower and 275 pound-feet of torque. Finally, there is a diesel option in the form of the 2.8-liter inline 4 Turbo-Diesel engine, which is capable of manufacturing 186 horsepower and 369 pound-feet of torque.
View our entire inventory of new GMC models.
These engines also offer much in the way of fuel efficiency. The 2.5-liter option gets an EPA-estimated 19 city/26 highway (2WD manual), 20 city/26 highway mpg (2WD automatic), and 19 city/24 highway mpg (4WD). The 3.6-liter engine gets an EPA-estimated 18 city/25 highway mpg (2WD) and 17 city/24 highway mpg (4WD). The Turbo-Diesel achieves an EPA-estimated 22 city/30 highway mpg (2WD) and 20 city/28 highway mpg (4WD).
These engine options are another way you can customize your pickup truck. Contact us if you would like to see the 2018 GMC Canyon up close and personal today.