2019 BUICK REGAL TOURX POWER SPECS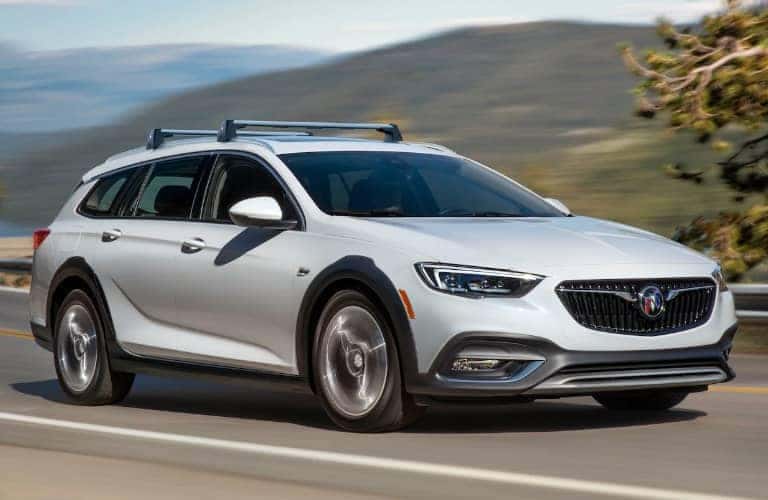 When you first gaze upon the 2019 Buick Regal TourX, it may be a bit perplexing as to what exactly it is. Under which category of automobile is this considered? Is it a wagon? Is it a crossover? Well, you could say that it is a bit of both! That said, given that the vehicle is a Buick, you already have an idea of how sophisticated, comfortable, and capable it is. The 2019 Buick Regal TourX offers up to 73.5 cubic feet of cargo capacity with the seats down, making it an ideal choice if you carry a lot of items or venture on many different journeys with your family and friends. But how much power does it have? Let's take a look at the 2019 Buick Regal TourX power specs.
Engine features and specifications
The 2019 Buick Regal TourX is offered in three different trims: TourX, Preferred, and Essence. What's great about the Regal TourX is that you do not have to climb all the way up to the top of the trim ladder to get the strongest engine; each model comes standard with the same powerful engine!
Standard across the entire 2019 Buick Regal TourX lineup is a 2.0L Turbo four-cylinder engine that produces 250 horsepower at 5,400 rpm and 295 pound-feet of torque at 3,000 to 4,000 rpm. This is a fine combination of power and efficiency, so in a way you get to have your cake and eat it too. Even with that much power, you will get an EPA-estimated 21 city and 29 highway mpg when you drive the 2019 Buick Regal TourX.
With this vehicle you can also enjoy the benefits of the five-link rear suspension, which helps the Regal TourX ride with agility and smoothness to help give you high-performance driving every time.