HOW FAR CAN THE 2018 BUICK ENCORE GO ON A FULL TANK OF FUEL?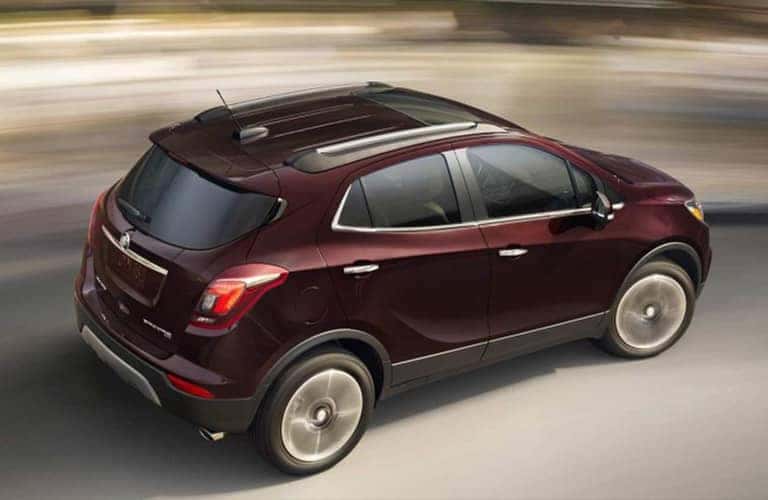 2018 Buick Encore fuel efficiency and maximum driving range
When you're making a list of the top priorities for your new vehicle, what's at the top of the list? We're guessing that besides smart performance and a healthy dose of technology, fuel efficiency is a huge deal for you. That's why we're happy to introduce you to the 2018 Buick Encore, long regarded as one of the best performers in the compact crossover market. We've got some info about its fuel efficiency and maximum driving range to pass along to you today, and we think you'll be impressed. Let's jump in and check it out!
2018 Buick Encore engine performance and specs
Though the 2018 Encore may be small in stature, don't take that to mean that it's short on fun. It houses a 1.4-liter turbocharged Inline 4 engine under the hood, offering plenty of kick and punch to accompany you whenever you press the gas. This comes in the form of up to 153 horsepower and 177 lb-ft of torque with available options; combined with an ultra-smooth automatic transmission, your experience with the Encore will definitely have you begging for more.
2018 Buick Encore gas mileage and range
The Encore's compact-yet-powerful engine, combined with a curb weight south of 3,500 pounds, allows it to take you a long way between trips to the gas station. You can expect to achieve up to 27 miles per gallon in the city and 33 on the highway. Plus, with a 14-gallon tank, you're able to travel up to 462 miles between fill-ups! Not bad at all.
Test drive the 2018 Buick Encore near Detroit MI
Of course, this only scratches the surface of what the 2018 Encore is truly capable of. Be sure to contact us today if you'd like to learn more, or get inside the wheel for a no-hassle test drive so you can unleash all the searing adrenaline for yourself!