HOW SAFE IS THE 2018 BUICK ENCLAVE?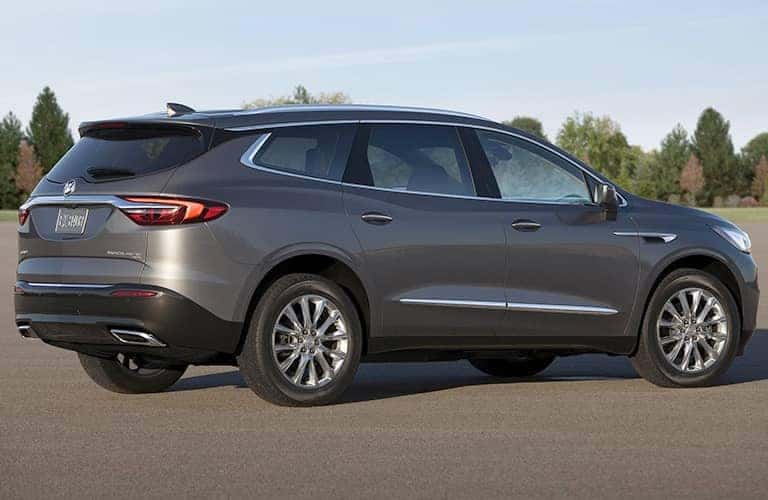 2018 Buick Enclave safety rating and available driver assistance features
Just like the name implies, your experience on board the 2018 Buick Enclave is one all your own. As you travel through the world-wide-world, you'll still need the type of security, space and performance capabilities that Buick vehicles are able to offer, which is exactly what the Enclave can provide. We're focusing on its safety rating and available features today, so come on in and see how well the Enclave keeps your peace of mind on the forefront of every drive!
2018 Buick Enclave NHTSA safety rating
The National Highway Traffic Safety Administration (NHTSA) is a leading authority when it comes to evaluating vehicle safety, as it leaves no stone unturned when checking for a model's worthiness to handle anything it comes across. This organization looks at many aspects of your vehicle, including overall construction, airbag effectiveness and available tech. In all these regards, it's definitely a fan of the 2018 Enclave. In fact, the Enclave has been awarded a 5 Star (out of 5) overall rating!
2018 Buick Enclave driver assistance innovations
With the healthy dosage of safety innovation inside the 2018 Enclave, it's easy to see why it's such a favorite of drivers everywhere. Some of the top features on board include:
Surround Vision and Alerts
Low Speed Forward Automatic Braking
Forward Collision Alert
Front Pedestrian Braking
Many more!
All of these work in tandem to not only keep your drive safer for you as a driver, but all those who share the open road with you!
Test drive the 2018 Buick Enclave near Detroit MI
Vehicles like the 2018 Buick Enclave are a true hallmark of American intuition, and you can get behind the wheel today right here in the Motor City. Contact our sales team to schedule a test drive! All we ask is that you don't try the Enclave's safety features for yourself with us in the car; we promise that they work.