HOW TO USE TOW/HAUL MODE OR ACTIVE TOW WHEN TOWING WITH A 2018 GMC ACADIA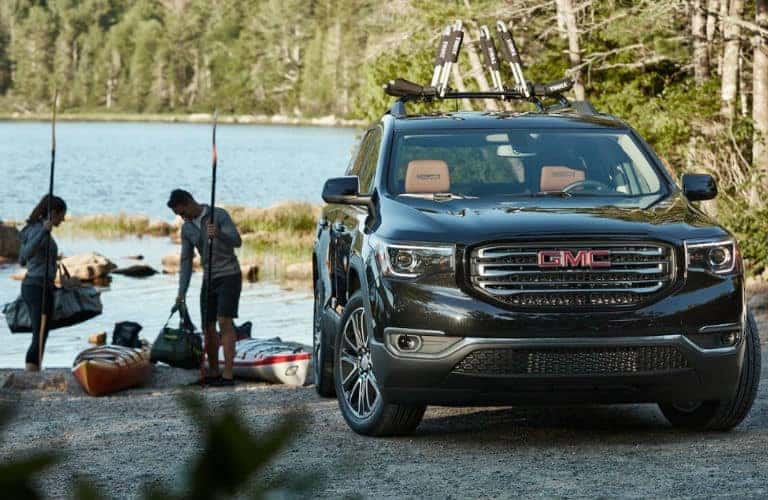 Towing is a large part of owning a pickup truck or SUV. While those types of vehicles can haul quite a bit on their own, sometimes you need to bring a trailer full of more cargo, or you need to tow your boat for a weekend on a lake, or any number of other things. GMC, being known for its selection of high-quality SUVs and pickup trucks, has a firm grasp on how to make towing as convenient as possible for drivers, which is why the automaker offers available Tow/Haul mode and available Active Tow on select models, including the 2018 Acadia. Let's review how to use Tow/Haul mode or Active Tow when towing with a 2018 GMC Acadia
How these systems work
Both of these available towing systems offer added assistance while you are hitching your trailer and even while you are in the middle of towing it. Here's how they work.
Tow/Haul mode is an option you will find by using the Traction Select System knob below your vehicle's gearshift. Select the option, which is all the way to the left. When this is in use it will use the engine and transmission to help maintain an ideal speed for driving on those steep or twisty roads that can give grief to anyone who is hauling a trailer.
Active Tow gives you some help while you are backing up to connect your trailer to the vehicle. When you are shifted in reverse, press Active Tow on the Rear Vision Camera display. It will then switch from your backup guidance view to a trailer line guidance view (a single dynamic line in the center of the screen). This is meant to line up your vehicle with the trailer for proper connection. Keep steering and using that line as guidance while backing up toward your trailer. Note that the Rear Park Assist warnings won't appear while you are using this feature. After you have connected your trailer and are on the road, you can check on the trailer by touching CAMERA on the display and get a quick peek at your trailer with the rear camera.