WHAT IS IN THE NEW 2019 GMC SIERRA PROGRADE TRAILERING APP?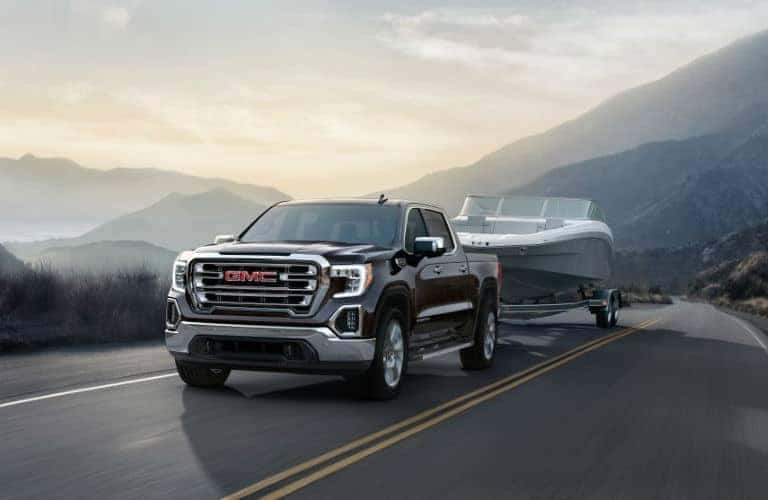 The 2019 GMC Sierra is quickly gathering a reputation for its ProGrade Trailering system. The technology behind it all is the new Trailering App that is a part of the 2019 Sierra's infotainment system. Let's take a look at what features this brings.
2019 Sierra's new Trailering App features
Mobile App Access: while this App is primarily through the infotainment system, you can access some of these features through your smartphone. This includes the Pre-Departure Checklists and Trailer Light Test.
Pre-Departure Checklists: this feature gives step-by-step instructions on how to connect your trailer to your truck. This is complete with both illustrations and written instructions on your infotainment screen.
Trailer Light Test: you no longer need to guesstimate if the trailer light is working or not. Now, all you need to do is press a button, and the trailer lights will light up brake lights and turn signals to verify that the lights are working.
Trailer Tire Pressure Monitoring:
Theft Alert: a relatively simple feature that can go a long way in preventing anyone from stealing your trailer by turning on your truck lights and horn if the trailer is disconnected when the truck is locked and parked.
Trailer Profiles: this is a customizable feature that allows you to save the profile of the trailer you are using. This means that the app keeps track of trailer mileage, maintenance, and brake controller settings as well.
View our current specials.
Altogether, this new Trailering App for the 2019 GMC Sierra can take much of the stress away when you need to hitch and tow a trailer. It can also potentially help with the safety of the trailer and pickup truck with its instructional features and safety monitoring. If you have any further questions on the 2019 GMC Sierra, or its new Trailering App, then please don't hesitate to contact us here at Todd Wenzel Buick GMC.