WHAT IS THE CARGO CAPACITY OF THE 2018 BUICK REGAL TOURX?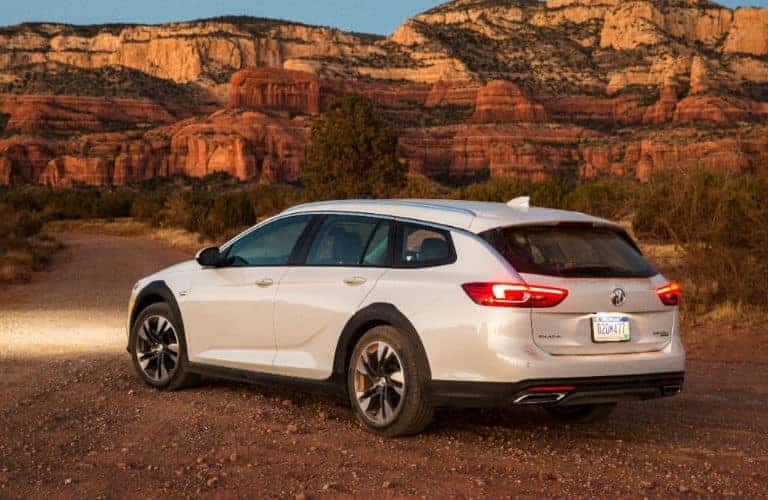 The world is full of crossovers and SUVs, and that is great because we certainly love them and they are wonderful. But there is something to be said about the wagon as well, a vehicle that is closer in height to a car and offers the kind of cargo capacity you might expect to find in an SUV or crossover. Buick makes a wagon, which we suppose you can also consider a crossover in a sense, and it is called the Regal TourX. New for 2018, the Regal TourX takes the lauded Regal name and gives it a wagon/crossover makeover. One of the questions you might ask about this vehicle is, "What is the cargo capacity of the 2018 Buick Regal TourX?" We have you covered.
Ample passenger and cargo room
The 2018 Buick Regal TourX comfortably seats up to five people with its spacious interior. Behind the back seats, you will find 32.7 cubic feet of cargo space. That's significantly more than midsize sedans have to offer, and it approaches crossover and SUV numbers. What happens if you do not need the rear seats for passengers? Well, you can easily fold that down, and then the 2018 Buick Regal TourX opens up to an impressive 73.5 cubic feet of cargo space. When it is time to pick up your new HDTV and home theater surround sound system, you'll have plenty of space in this vehicle.
The Buick Enclave is another vehicle your family might enjoy.
The 2018 Buick Regal TourX also gets as much as 21 city and 29 highway miles per gallon, so if you are looking for a vehicle that offers plenty of room and sips fuel rather than gulping it, this car might be right up your alley. It's an exceptional vehicle for taking your family out on the town or across the country, with all the comfort you have come to expect from Buick.