WILL THE BUICK ENSPIRE CONCEPT EVER MAKE IT TO PRODUCTION?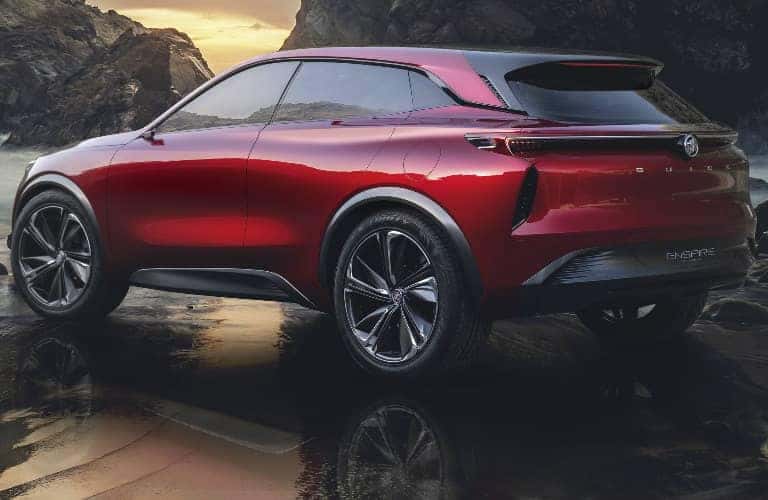 When looking ahead to what is next for any automaker, concept cars are a great way to see what is possible, along with providing goals to achieve-goals that can actually be seen. Buick is no exception as far as developing concept cars goes, and the latest one is quite unique. It's called the Enspire, and it is an all-electric concept SUV that has so far been shown off in China. Will the Buick Enspire concept ever jump from concept to reality and make it to production? And if so, would there be plans to release it in the United States? Read ahead for what we know about it so far.
Amenities and performance in one bold package
There is no official word on whether this will see the light of day on the streets of America, but it has not entirely been ruled out either. With automakers shifting more toward electric automobiles and with the American public going for more SUVs these days than ever before, don't be surprised if you start seeing advertisements for this vehicle sometime in the future.
The Enspire concept SUV is powered by the Buick eMotion electric propulsion system, which is capable of creating up to 410 kW of power. That means the Enspire can go from 0 to 60 in four seconds. On one full charge, the Enspire can go as far as 370 miles, and you could even charge it wirelessly-and quickly; the Enspire can be charged to 80 percent of its battery capacity in just 40 minutes.
Have you seen the Buick Enclave safety ratings?
This being a Buick concept, luxury is also of great importance. The interior of the Enspire is just as sleek and sculpted as the exterior, with suspended theater-like seating offering a roomy experience. Natural wood grain and microfiber suede compose some of the materials used in the interior. An OLED display screen and intelligent augmented reality make for a truly futuristic driving experience that perhaps one day will be commonplace.