BENEFITS OF USING BUICK CONNECTED SERVICES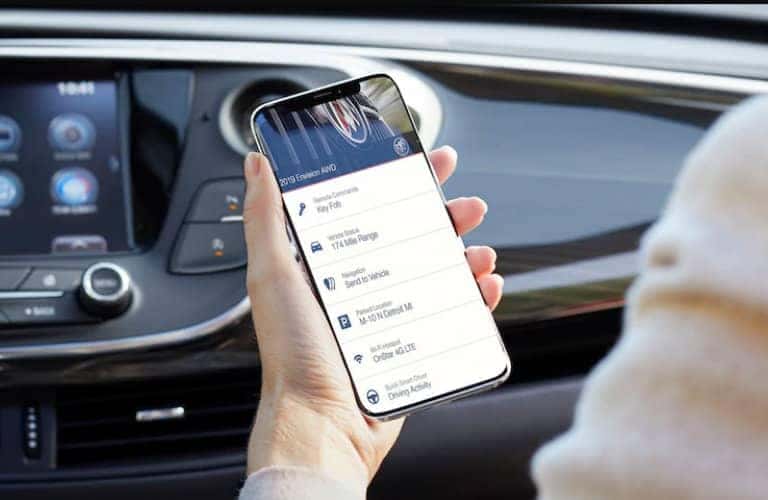 Not too long ago, everything used to need its own remote or key; it worked, but it wasn't very convenient. Now, if you want, you can control everything, from your air conditioning to your TV, via your phone. We have smart phones, smart fridges, whole smart houses, so why not smart cars?
Nowadays, a lot of companies have their own app that can help you keep track of your car, but none are quite like Buick's Connected Services. For cars that have Connected Services available, it is complimentary for 10 years, but there are other plans available as well.
Read more: Can Amazon deliver to my Buick?
3 Buick Connected Services Plans
The Basic Connected Services Plan provides a few different services. The first is offering vehicle diagnostics so you can know your cars health all from the palm of your hand. Certain vehicles also offer connectivity with Buick Smart Driver and Marketplace along with offering unlimited data for $20 a month.
The Remote Access Plan contains all of those same things with a few extra features. It comes with a separate key fob that allows for remote starts so you can warm up the car before you even step outside. It also has Family Link, which helps you make sure you know where your car is and on-demand diagnostics, so you always know how your car is doing. The plan is $14.99 a month or $149.90 a year.
The last option is the Unlimited Access Plan, which is $39.99 per month and includes the other plans as well. Available on this plan is unlimited 4G LTE data, turn-by-turn navigation, and in-vehicle app access. It's another step in staying connected with your car and blending everything together
Buick Connected Services with Todd Wenzel Buick GMC of Westland
If you have any questions about the Buick Connected Services, feel free to give us a call or stop by our dealership.