TIPS FOR MAINTAINING YOUR GMC TRUCK THIS FALL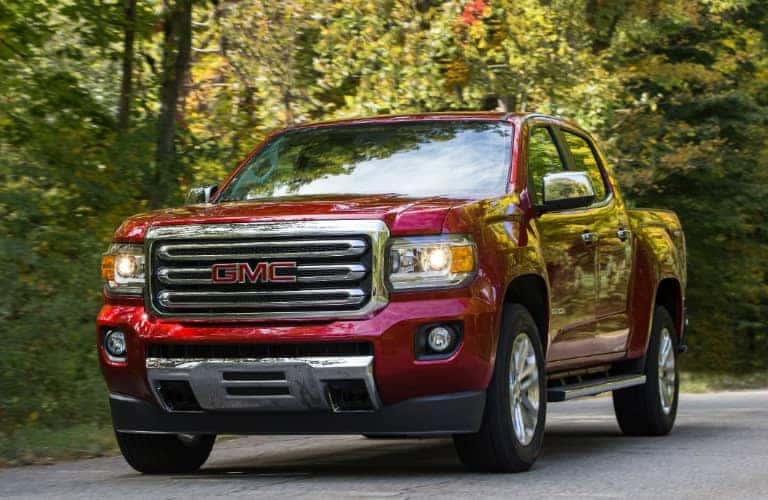 Now that summer is in the rearview mirror, it is time to focus on the fall and (gasp) even winter, as it gets ever closer. Fall is a beloved season, and it has so many things to love, such as fall foliage, haunted house attractions for Halloween, football, and crisp air. That said, fall also presents a number of challenges for drivers, and if you want to keep your GMC truck in excellent shape, there are a few things to remember. Read on for some tips for maintaining your GMC truck this fall.
Important tips to keep your GMC truck in great shape
If you want your impressive GMC pickup truck to continue to work for you for the long haul, proper maintenance is key, and you might have to work double time during fall! Follow these tips.
Check your oil and air filter. There is a lot more debris floating around in the air with leaves falling, getting raked, mulched, and so on, so your air filter might take more of a pounding during autumn.
Check your tires every few days to make sure they are properly inflated. The fluctuating fall air temperature can cause air pressure issues with your tires. Be sure to check your owner's manual for the correct PSI.
Keep your truck bed clear of falling leaves.
Replace your windshield wiper blades. You'll be encountering tricky precipitation in the coming months, and it is important to keep your windshield clear.
Check the suspension. You want your truck to continue to handle the rougher terrain with ease.
Give your truck frequent washing and waxing. If you live in an area where there are a lot of leaves flying around, consider washing your truck once a week. Waxing it will give it some extra protection.
What is in the new 2019 GMC Sierra ProGrade Trailering app?
We believe these tips are important to keeping your truck in great condition. If you need maintenance service, please contact our service center and we will be happy to help you!